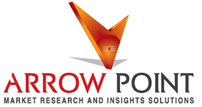 What We Do?
Quantitative Market Research Services
Market research plays a key role in determining the success factors of many business. Whether you want to estimate the size of a potential market or understand the competition for a particular product, it is very important to apply methods that will yield measurable results in conducting a market research assignment.
Quantitative research can make this happen by employing data capture methods and statistical analysis. Quantitative market research is used for estimating consumer attitudes and behaviors, market sizing, segmentation and identifying drivers for brand recall and product purchase decisions.
At Arrow Point, we can offer your business with comprehensive quantitative market research services that begin with defining your problem, proposing an effective quantitative research plan, collecting data, performing statistical data analysis and finally reporting the information through tables, charts or graphs.
Our Quantitative Market Research Services
In all our market research projects, our initial objective is to understand the high level goals of the customer and the priorities of the research exercise. This enables us to design an effective methodology to collect and analyze data. We have adopted the following process in our quantitative market research services:
Defining the Problem: This step defines the problem statement, and discovers the objective behind the need to conduct research All subsequent activities follow the goal(s), which are accordingly executed.
Designing the Research Plan: A detailed research plan is drawn, which comprises of the target audience for the research, and the tools needed. The research plan varies with each research project.
Data Collection: This is the most important step in the quantitative market research process. The four main methods for collecting data are:

Face to Face Interviews

Arrow Point is equipped with fully trained higher end interviewers who are capable of acquiring data by conducting in-person / face to face interviews with all sector experts and respondents. Moreover, we have good field network to cover all major critical geographical locations across india and globally too.

Online Research

Arrow Point has extensive experience in mining for data from various industry channels and online sources such as websites and publicly available research reports. We collect data based on various parameters set in the initial stages of the research.

Telephonic Interviews

Interview over telephone is a cheaper option when compared to in-person interviews or field studies, as it can be applied to all sample sizes in a research assignment. We conduct telephonic interviews across different research study samples.

Email Surveys

email surveys are cheap and cost-effective while collecting data from a large sample size. The survey campaign can be designed to maximize the response and can be spread over a period of time. We utilize advanced email campaign and collection tools to capture data.

Information analysis: The collected information is then subjected to statistical analyses such as Regression analysis, ANOVA, Cross tabulation etc. This provides findings into various relationships in the collected data.
Reporting: The final stage of the research process involves presenting the information in graphs, charts and self-explanatory tables. These are intended to help the end-user of the research report assimilate the findings of the research project easily.
It is impossible for businesses to operate on gut instinct and partial market figures alone. Quantitative market research can help assessing factors involved in making strategic business decisions.
Get Customizable Quantitative Market Research Services from Arrow Point
As the name suggests, quantitative market research methods place an emphasis on the quantity of a research study as opposed to the quality. Quantitative marketing research programs project results of quantitative market surveys to the entire marketplace. Popular quantitative market survey methods include - online surveys, personal quantitative interviews, e-mail interviews, intercept studies, and phone surveys.
Arrow Point can customize and create the appropriate quantitative market research method for your company. We can design various data capture methods that can suit your goals and that of your marketplace.