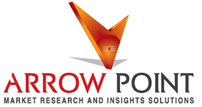 What We Offer ?
What We Offer ?
We pride ourselves on our ability to offer a personal tailored approach using our vast experience across a wide range of markets as well as exceptional value for money.
The company is growing fast and turnover has more than doubled in real terms over the last 5 years. Despite this increase in size, we have nevertheless attempted to ensure that we retain all the characteristics of a small agency and maintain close working relationships with all our clients. Our professional standards are guaranteed by our status as a Company Partner of the Market Research International Forum. We are registered under the Data Protection nomenclatures.
Our work covers both the public and private sector and includes both large-scale continuous and ad hoc projects. We offer a full range of services including qualitative and quantitative research, mystery shopping, statistical analysis / modelling and many others.