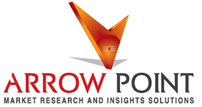 What We Do?
Consumer Loyalty and New Entrants
Growth driven through deeper relationships with existing customers.
Driving growth through existing customers should be an imperative for any business. Loyal customers spend more, more often, and can be your organization's most powerful advocates. However, not all customers are created equal when it comes to their capacity for increasing spend with you or acting as agents of growth for your business.
We have more conversations with the till date consumers than anybody else – and a unique understanding of what makes them tick. We can identify the customers that have most value – and most potential value – for your business, and show you precise strategies for leveraging them to unlock new growth opportunities.